Home » Blogs » 5 New Trends in Social Media Marketing (That you want to know)
Why to know the trends in Social Media Marketing? Social media has become so familiar that even a baby starts speaking the word Whatsapp. A funny connotation to think about. It has become a common gathering point where a huge crowd of people share their interests, likings. And has now become a place of shopping, branding. It has come to a point where there is no need for a physical presence to run a business. You have profile in social sites? Well, that is a channel for digital marketing.
Social media is another viable opportunity for everyone to make them visible through the brands and business. Though you have a fantastic strategy, the latest trends help you to stay on top pedestal. Just like climate change is unpredictable. Likewise, the trends are also upgrading and evolving itself from time to time. Here are 6 Trends in Social Media Marketing that everyone needs to know.
What's trending today in Social media marketing?
Video marketing gets the attention you want
For daily posts on social media sites. It is important to know your audience when it comes to social media marketing. And, Videos do the job of getting attention from the audience. Nowadays, people love watching videos. Leveraging videos instead of a photo is always considered best.  Moreover, Live videos in channels like YouTube, Facebook , Instagram will make you reach the audience you want to achieve. Popular brands are now often going live to chat with their customers.
For a live example, Sierra Designs, a product seller of all you need for camping. They are boosting their traffic and leads by introducing their products through live streaming. They have increased their revenue by 200 to 300%
Influencer marketing is at bloom
I bought a face cream recommended by my favorite youtuber. And so did you. See, it's working. Influencer marketing runs because of its trust factor and key tactics in social media marketing. And brands will collaborate with small influencers for a series of content, to embrace their brand in the market.  Influencers and marketers need to put in equal attempts to enhance the brand with elaborate content like videos, occupying stories – crisp but more effective ways.  According to  influencer marketing stats , in a global survey it was found that among the branding agencies, 52% of marketers have worked with 1000's of influencers.
Hotel Trident, started out a campaign with #TridentSocialHotel, which call out for influencers to stay at their hotel and share the experience about their facilities provided by them. It resulted with around 1.2 million impressions.
Show a peek through Stories
If you want to rock the social media marketing, make use of the Stories that trigger the excitement in the consumers and to do brand engagement. Stories have become very popular and easy to use. Trending Social Media apps like Facebook and Instagram have given these features for people to play with it as they please. Many marketers are making these features their go to option in  online marketing. They show a sneak into their life for their consumers, with behind the scenes, polls, contests and the list goes on.
Nordstrom Rack, is a online and in-store for clothing , jewelry, fragrances, accessories, footwear, handbags, , accessories and cosmetics. They are rocking it by showing their behind- the-scenes through stories.
VR/AR becomes the eye candy in SMM
Attractive posts get attention and go viral even if it is not relevant to the audience. People trust brands that use virtual and augmented reality to the consumers because they create a pleasant user experience. It can enhance the brand and also gives a feeling of being in actual reality. Giving options like trying it on for cosmetics and stuff, it can work miraculously. All social media sites are using many filters, to give the right click. People love options, so work with them when it comes to buying.
Wacoal initiated a new feature on female intimate products, MyBraFit. It is good, creative idea which drove people to try on and purchase their products.
Social media platforms becomes ecommerce
Social media sites have become populated with different kinds of audiences with different needs. With that being said, these platforms have built tools like using product tags, buying options without being redirected to a site, putting a store and what not.  The best amenities for the users to do shopping from a range of brands while still being there in their site. These facilities will become more popular and will be opted by many marketers. Making shoppable posts will make life easy for consumers and the marketers.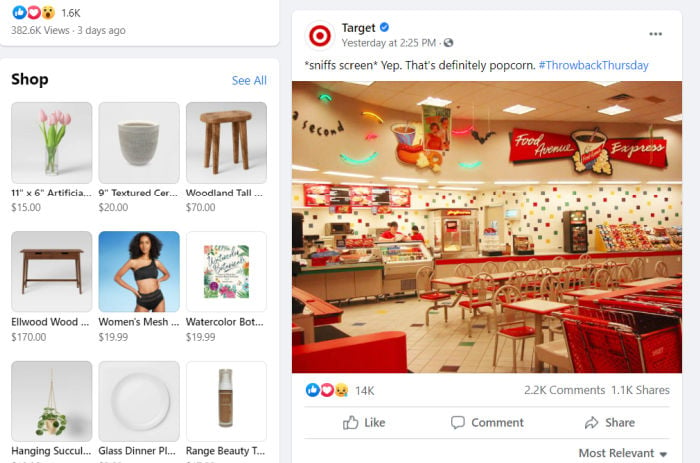 An added bonus
It may not be happy news for the people using social media marketing for business. That is,
Going detox on social media
It is shocking as the title is. But, yes, people will go Digital detox.  There has been a word around, that adults have started to shut themselves down from using social media sites. A matter of privacy and protection will become a major aspect for them to stay at bay from these platforms. This might be hit on the online marketing perspective.  Have you ever thought about leaving the spotlight! Well, maybe you are not the only one. There are quite a number, who are also in the same mindset. Book a call for all your Digital marketing queries.
To Sum Up
Staying on the trends will make you be more effective and try out new things with social media marketing to have a good future with your brand. All these digital marketing services will make you forerun your competitors and fly with sparkling colors.